By: Jiří Svatoš, Messer Technogas
Reading time: 3 Minutes
The Czech company EcoStations specializes in dry ice applications. Trustworthy collaboration with partner firms and the development of new business areas form a solid foundation for continuous growth.
EcoStations started in 2013 as a provider of dry ice blasting services in the North Moravian based in Frýdek Místek. The equipment initially consisted of a dry ice blasting machine from ASCO, and the pellets came from Messer. The offering met with high demand. By the end of that same year, Messer had already installed a tank for liquid CO₂ and a pelletizer at the company's site. In 2016, a second facility was established near Prague and the activity was expanded throughout the Czech Republic. Company operations focus primarily on the cleaning of production equipment such as compression molds as well as ventilation and air-conditioning systems. Its clientele includes companies from the automotive industry, the chemical industry, the energy supply sector and plastic production. In 2019, EcoStations' management made a strategic decision: the use of dry ice to cool foodstuffs during transport was added to the range of services. For this purpose, the company also procured a BP420 dry ice machine from ASCO to produce blocks, slices and pellets from cryogenic carbon dioxide.
Shortly after its entry into this market, EcoStations experienced a dramatic change in the transport cooling segment: due to the coronavirus pandemic, a large share of the conventional food logistics market shifted to direct delivery of online orders. We spoke with the head of the company, Martin Rozínek, about his business and the Czech market.
What developments do you expect to see in the dry ice market? New opportunities for the use of dry ice are opening every day. We want to be a part of that dynamic growth and will bring new services to the market. In the Czech Republic, new companies in this field appear time and again, but many soon disappear. We see ourselves as a stable player with long-term prospects. What are your plans? First, we want to take advantage of all the opportunities that our new BP420 provides. For the use and storage of pellets in the food and beverage industry, there are clearly established occupational health and safety regulations. They allow for options, such as the filling of pellets into bags. At the same time, we must not neglect existing customer relationships. Our own excellent collaboration with Messer is a good example, in my opinion.
Our own excellent collaboration with Messer is a good example, in my opinion.
Martin Rozínek (Owner of EcoStations)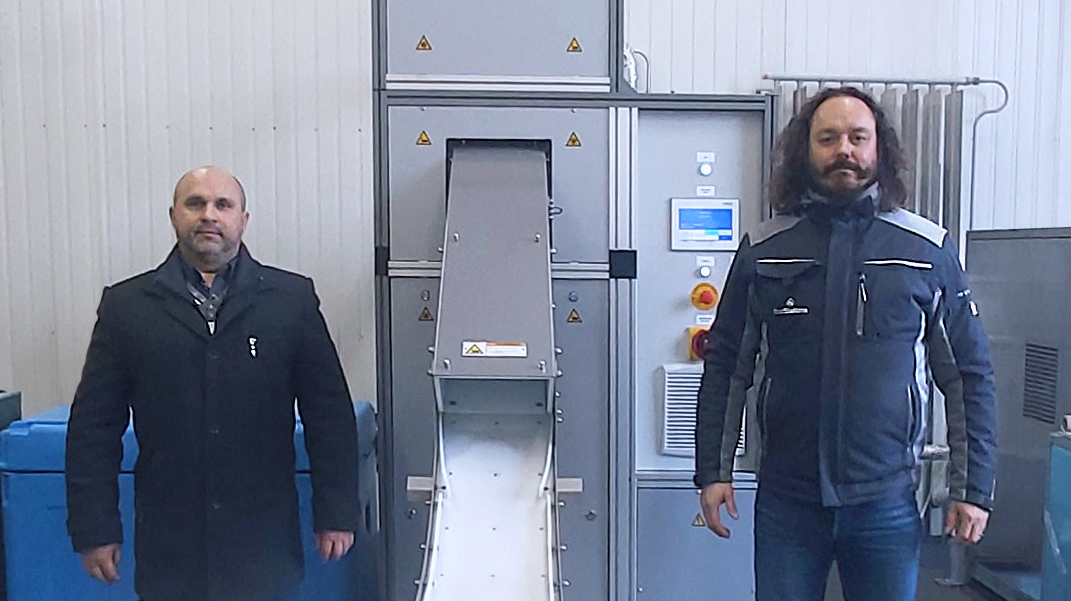 Martin Rozínek and Jiří Svatoš (Messer Application Engineer in Czech Republic)
Why did you choose Messer? I see Messer as a company that builds on cooperation – on the long-term development of close ties with customer firms and their employees. In the Czech Republic, we often encounter a different attitude altogether. In many cases, it's all about making a fast buck, without concern for factors like trust and respect. I'm really glad I chose Messer. Our long-term collaboration shows that companies in the Czech Republic can indeed act reliably on a foundation of honesty and strong loyalty. Can you help in the "fight" against coronavirus? If there is an interest in cooling vaccines with dry ice during transport or in storage, we are ready to respond quickly with the support of Messer. We can also offer home and industrial water ozonizers, disinfectant mist and ozone generators in our e-shop that can also help in these coronavirus times.
---
YOU CAN SHARE THE ARTICLE HERE
---