Messer SE & Co. KGaA Corporate Communications Kleinewefersstraße 1, 47803 Krefeld Germany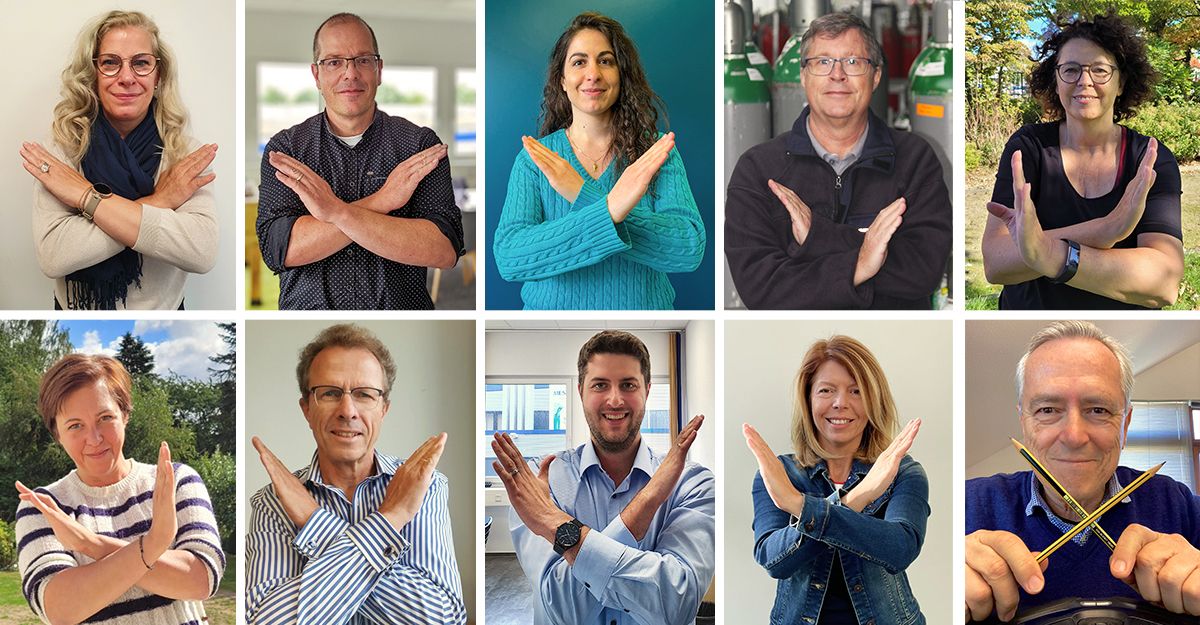 The Editorial Team takes a stand against bias and strikes the #BreakTheBias pose in solidarity with the movement that started on International Women's Day 2022. In 2022 and beyond, the Messer Team is committed to fighting bias as part of our diversity management program. For instance, we established an international training program against unconscious biases in 2021 and keep expanding it this year.
From top left to bottom right: Annette Lippe, Bernd Bartels, Caroline Blauvac, Reiner Knittel, Marlen Schäfer, Diana Buss, Dr Christoph Erdmann, Dr Martin Dilla, Kriszta Lovas, Zsolt Pekker (not pictured: Dr Bernd Hildebrandt, Marion Riedel, Dr Joachim Münzel, Roberto Talluto).
Diana Buss – Editor-in-chief
Tel.: +49 2151 7811-251
diana.buss@messergroup.com
Caroline Blauvac – Editor-in-chief
Tel.: +33 140 8033-87
cblauvac@messer.fr
Bernd Bartels, Corporate Communications bernd.bartels@messergroup.com
Dr Martin Dilla, Specialty Gases
martin.dilla@messergroup.com
Dr Christoph Erdmann, Engineering & Production christoph.erdmann@messergroup.com Dr Bernd Hildebrandt, Application Technology bernd.hildebrandt@messergroup.com
Reiner Knittel, Region Western Europe reiner.knittel@messergroup.com
Annette Lippe, Engineering & Production
annette.lippe@messergroup.com
Kriszta Lovas, Region Southeastern Europe
krisztina.lovas@messer.hu
Dr Joachim Münzel, Patents & Trademarks
joachim.muenzel@messergroup.com
Marion Riedel, Region Western Europe
marion.riedel@messergroup.com
Marlen Schäfer, Corporate Communications marlen.schaefer@messergroup.com
Roberto Talluto, Application Technology
roberto.talluto@messergroup.com
MINT GmbH Arnoldstraße 13 e/f, 47906 Kempen, Germany
Klartext: von Pekker! Römerstr. 15, 79423 Heitersheim, Germany
Contextinc GmbH Elisenstr. 4 - 10, 50667 Cologne, Germany